Guestling Hall is a home away from home! Set in beautiful grounds high up on the hill with Camber Sands in the distance, it is a tranquil place to base yourself while you visit the area. We are just a few minutes away from the 1066 walking trail, with Fairlight's coastal walks and the beach very close by. Rye and Hastings are only 10 minutes away. If you don't have a car, the bus stop is just opposite the Hotel. Not sure what to do for the day, we would love to help you plan your local adventure.
Be it a lazy summers evening whilst having a BBQ around the Hotel lake or returning from a winter's day walk and sitting in front of one of our cosy log fires – we are always here to make you feel welcome, relaxed and pampered..
Kick your shoes off, relax and feel at home. Choose one of our lovely rooms, each one uniquely different. Enjoy the space, the furnishings and the lovely, sumptuous pillows and comfy beds.
The Hall Menu – Serving a wide range of traditional British seasonal dishes all with an emphasis on locally sourced ingredients. Our breakfast is a must!
We offer a formal dining experience as well as a more casual one with our Bubbles and Bites menu that can be taken either in the orangery or in front of the fire.
We have an extensive drinks menu including a selection of 50 Gins from the African Bar or perhaps you can enjoy a glass of our own award-winning English sparkling wine and ciders.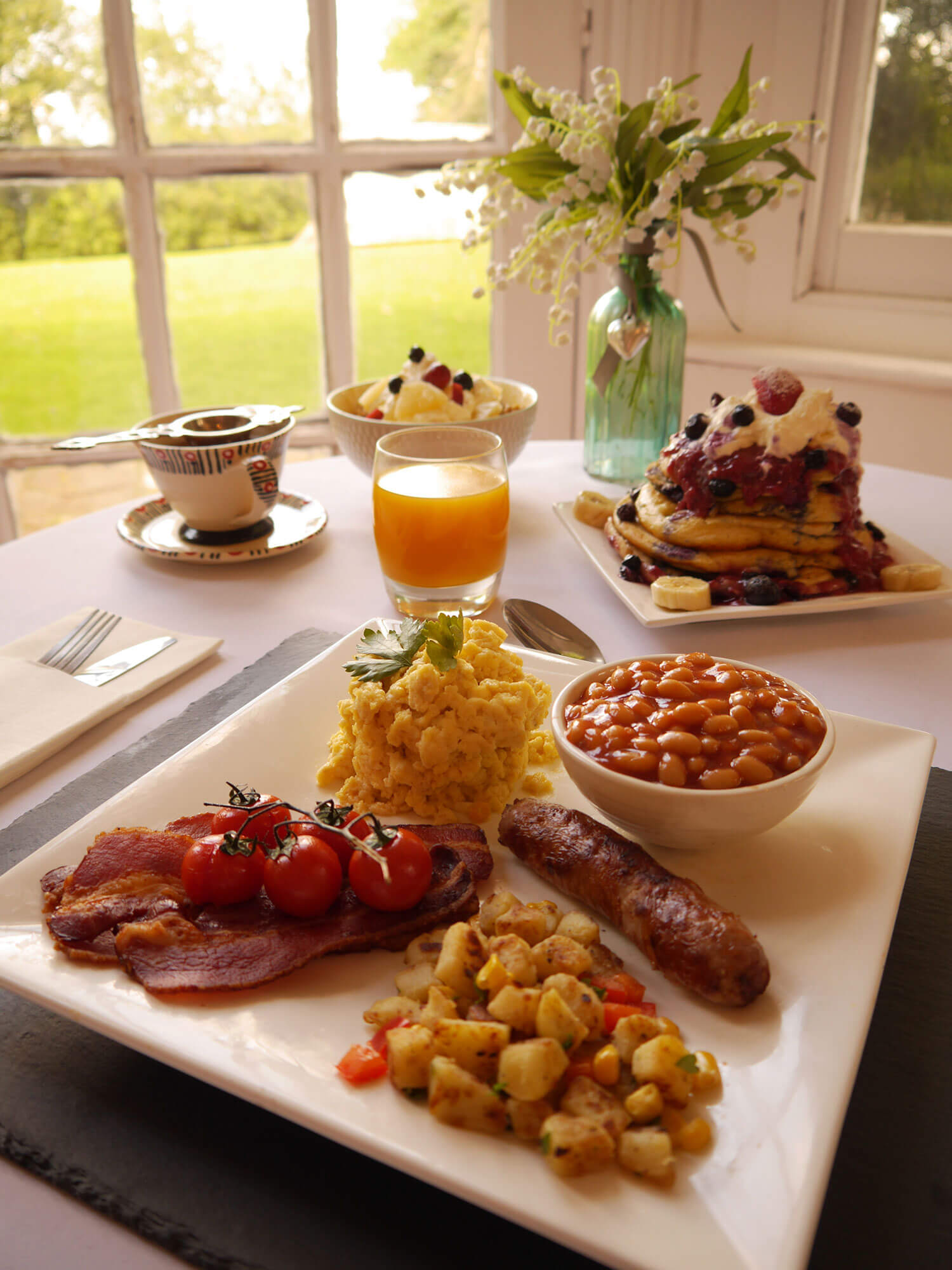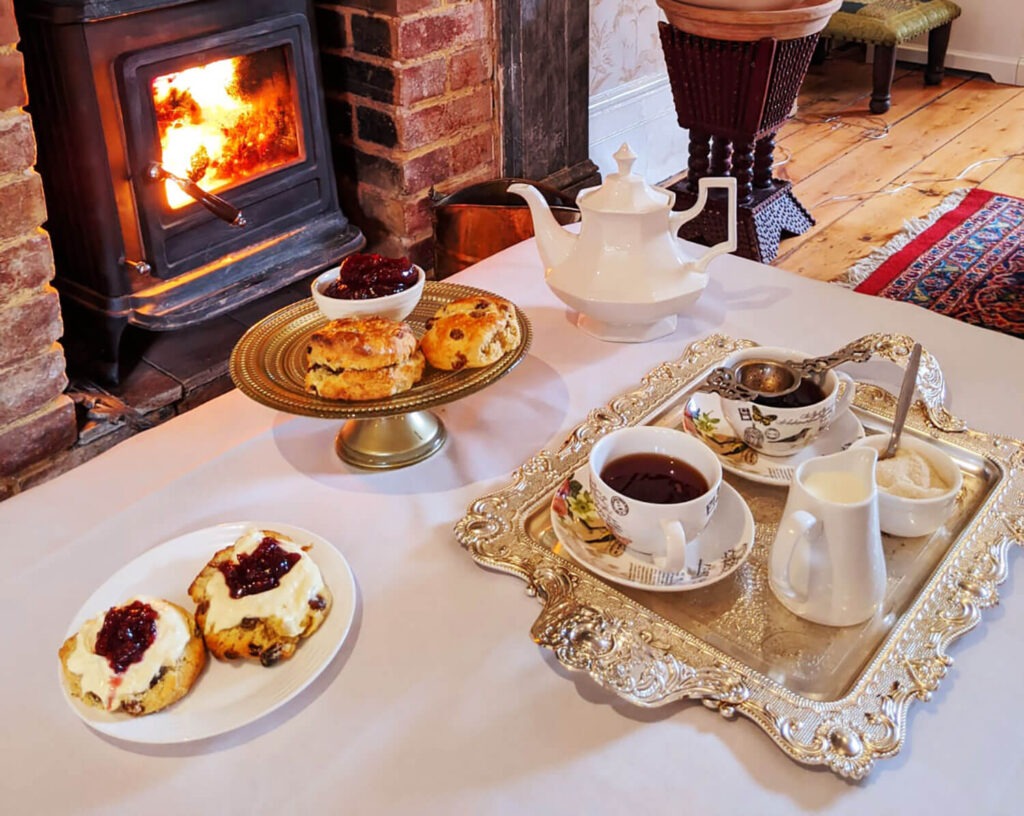 Anyone for tea or perhaps tiffin with a twist?
Relax, kick back in front of the fire or perhaps enjoy a more formal event with our afternoon tea menu which includes a quintessentially English selection of finger sandwiches, scones with clotted cream, and cakes or perhaps select our afternoon tiffin with a bit of a twist! This lovely treat can include a glass of bubbles!
Guestling Hall is located between Hastings to its right, Rye to its left and straight ahead are Pett and Fairlight! Hastings is an attractive seaside resort town overlooking the English Channel that's popular for its sporting and cultural events, romantic weekend getaways, and fun family day trips. Rye is awash with winding cobblestone streets and Godric's Hollowesque half-timbered houses! Its location is perfect for walkers and days out to the seaside.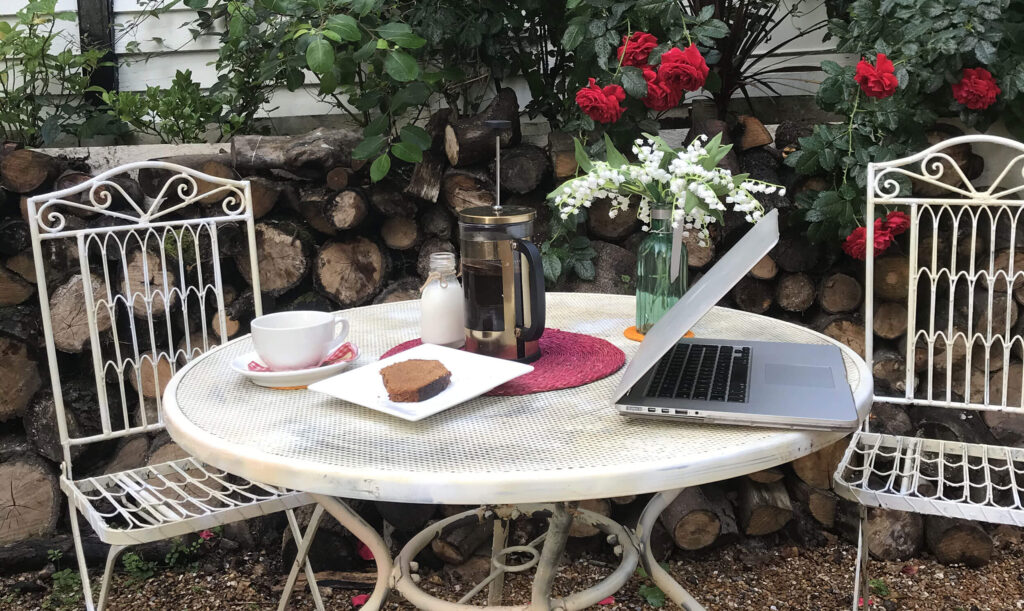 If you would like to take advantage of the beautiful gardens, then please feel free. There are seating areas dotted around the grounds and in the wooded area around the pond (for your safety, please stay away from the edges of the pond). There are blankets to keep off the chill and chair coverings available. If you are settling in for a while with a good book, then you can request for the fire in your sitting area to be lit. Snacks and drinks can also be served to you outside.
✯
Seasonal Menus
Christmas Day Menu
✯
Seasonal Menus
Festive Afternoon Tea
✯
Seasonal Menus
Christmas Cocktails
✯
Seasonal Menus
Boxing Day Menu
✯
Seasonal Menus
New Years Eve Menu
✯
Seasonal Menus
New Years Day Brunch
✯
Special Offer
Local wines and ciders
We stayed in October and thought the hotel was fantastic. Natalie and family were very very helpful and welcoming in all regards. Massive projector to watch the world cup in the lounge which was great, and all round good facilities. Will definitely come back.
We have stayed here a handful of times, although this is the first time under this management. I think maybe that we were staying in a room that had been shut up and not used. Checked in fine. Dropped off bags, quick freshen up. Went off to Rye. Returned, had a glass of wine, got ready for bed. Minutes after getting into bed started coughing, wheezing. This got worse untill it became hard to breathe. Luckily I had some antihistamines in my bag. Had to take 2 to stop me coughing. We had to open the windows so I could breathe again. Spent an awful night laying fully clothed on top of the bed on a bathroom towell, (unable to get into the bed). In the morning with the sun coming through the windows we could see the huge amount of dust suspened in the air. With my girlfriend now also suffering the affects of the dust we decided to just shower and leave. I thought very hard before writing this review, I/we have stayed in a lot of hotels, some good, some not so good. This was a good hotel that has unfortunately now given me the worst hotel experience of my life. S.
Lovely stay staff very welcoming and helpful. Breakfast was . Room clean and fresh. Definitely stop again when in the area 👍
Awful hotel. Front of house staff are rude (when they are around, which isn't very often). Restaurant was closed so had to find a pub to dine in - the only place walk-able is a Beefeater, which is not that great and they don't allow dogs - the whole point of staying in a hotel is to have facilities on site. This is more of a bad B&B rather than a hotel. Rooms were hot and not cleaned unless you request this (which they did not mention when we checked in). The lake is not very nice and the BBQ is rusted with very old garden furniture which is also rusting. No afternoon tea offered which is a big selling point on the website. There are much better places to stay nearby, I certainly won't come back!
Whoever has previously given this shambles of a place a high rating has very low standards …and an even lower IQ. The worst 'hotel' I have ever stayed in - here is a selection of what you can expect if you are unlucky enough to stay here: Frogs are jumping around the 'jacuzzi' which is empty and covered in moss The 'lake' is more akin to a Swamp and smells awful - also incredibly dangerous if you have children Hostile and unhelpful management - particularly the surly female who mans the reception area (when she is actually around) Nobody around when you need anything …they have a bell in reception which they do not respond to - we assume they sleep all day No food available - restaurant was closed and the bar they promote on the website was closed They do not clean the rooms - also management staff cannot be bothered to clear up the communal areas regularly - there were no support staff there during the week No security - the front door is left wide open and anyone could walk in and rob the place and all the rooms as the receptionist is never there Problems are brushed off - we had 10 wasps in our bathroom (windows were closed so they just have been in the roof) - the response to this from the management was "you are in the countryside…I have wasps in my room" The hotel is very noisy - it is next to a main road Misleading photos look like it has huge grounds - they have a garden which is next to a main road and is actually the drive to get to the hotel The BBQ is rotten and disgusting No air conditioning - very hot rooms and windows do not open fully TV doesn't work properly - signal is poor so unwatchable Dodgy internet drops out all the time This place is a sorry excuse for a hotel - do not stay here under any circumstances unless you want to punish yourself.
christine braun
28/08/2023
Wonderful stay. The staff is very welcoming, the place is stunning, the breakfast plaintiful! We will come back soon.
Frank Henseleit
19/08/2023
Sehr süßes Hotel. Mit Liebe zum Detail eingerichtet und das Personal mega freundlich und zuvorkommend. Absolut auf Englisch. Essen ist auch lecker. Wir würden auch für ein paar Tage kommen, mieten aber als Eigenversorger immer ein Haus. 2 Wochen wären mir persönlich zwar zuviel, doch als Stop Over super. Vielen Dank.
Trip.com Member
18/08/2023
Staff are very friendly, breakfast was good, I had a sausage and bacon sandwich one morning, it was a proper sandwich.